I got my background at ZingerBug.com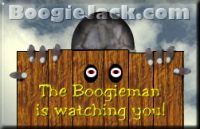 Free Backgrounds
Free backgrounds for your desk top and web pages.


< >http://stockfootageforfree.com/</A></DIV>
freebies-flavours-icon-set-and-cute-tweeters-icon-set
.
Amara software - Professional Flash Software to create animated slideshows, news tickers, menus, buttons, virtual tours, banners and intros all in the popular Adobe Flash format.

SCRIPT 1 FOR A TEXT LINK, COPY & PASTE THIS SCRIPT... CyberStyling Web Design Essentials ...TO LOOK LIKE THIS: CyberStyling Web Design Essentials


center>
Free Clipart and Web Graphics
Totally free clipart and web graphics, no pop ups, trick links or registration required!
http://www.addthis.com/web-button?type=bm&bm=3&fd=2&where=website&url=http%25253A%25252F%25252F&blogtype=typepad
Click anywhere to start script

Free JavaScripts provided
by The JavaScript Source
fgabutton6linkpic.gif



Free JavaScripts provided
by The JavaScript Source